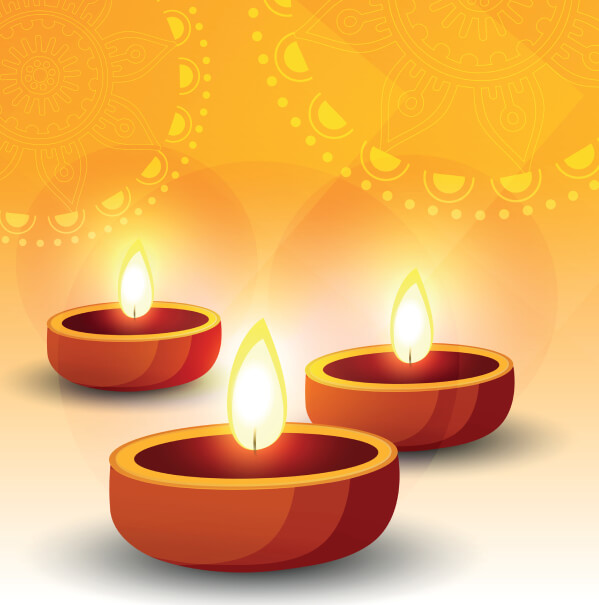 Puja, a part of our lifestyle, is a tradition we all follow to show our love & respect to the creator of the Universe. At OM Bhakti, we are working to ease the puja Vidhi (process) at home with the range of Natural & Innovative puja products keeping pavitrata (purity) as the primary consideration.
Every puja which is performed has its own significance and needs different puja samagri. We feel privileged that we are a part of this need OM Bhakti is started with a vision to professionalize the unorganized puja essential sector and has already started transforming the Puja Needs Category at Modern Retail Chains & Kirana segment in India.
OM Bhakti has started with 'Puja Cotton Wicks' category products and has worked with Cotton Institutes to arrive at the best fit natural cotton grade, the making process with scientific backing to develop 'Cotton Wicks' which lights for longer time in the puja room. Similar approach is taken to develop other puja samagri which are consumed on a daily basis so that every devotee receives the natural and quality puja products.
As our name suggests, we are the devotees of the creator of the universe. Hence, it is our responsibility to take care of our society. At OM Bhakti, we try to walk hand in hand with every child of God. We offer employment and earning opportunities for the maximum number of people. Many groups of ladies from Rural India help us to manufacture puja products for you with immense devotion and purity. As we grow with our customer's patronage, more ladies groups would get opportunity to work and earn.
Prasad
Mumbai, Maharashtra
"..before using OM Bhakti Cotton Wicks, we were living the problem of short duration diya lighting. Now we are really satisfied and happy with longer lighting diya light in our puja room"
Ashwini
Gulbarga, Karnataka
" thanks to OM Bhakti for its Cotton Batti and also Pancha Deepa Oil. With OM Bhakti Cotton Batti and Oil, we have experienced of Diya lighting for longer with complete usage of oil in the lamp."
Vijayalakshmi
Secunderabad, Hyderabad
"i really like the ghee wicks, it saves my time puja preparation time and also very convenient."
Rashmi K.
Bengaluru, Karnataka
" I was really looking for a brand, to make puja products of needed quality & also make it available at Supermarkets. OM Bhakti has just met this requirement. The Quality and packaging is very pure & clean. Am really happy on this category of items being attended so seriously by OM Bhakti…keep launching new products"